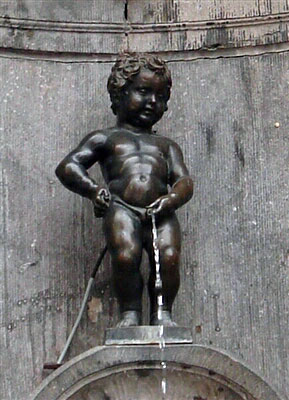 Brussels is quickly gaining a reputation as one of Europe's must-see destinations with its small town charm, trendy bars and restaurants, fabulous food, great nightlife, fantastic shopping, numerous museums, and other attractions including the diverse and interesting exhibitions and festivals organized every year. Moreover, you can find the greatest chocolate shop here in Brussels.
The city grew gradually around its increasingly magnificent Grand Place, but it really began to flourish following Belgian independence in 830. By the end of the 19th century it had established itself as one of the busiest cities in Europe. In 1958 it was chosen for its central location and political neutrality to be the European Economic Community's new headquarters, an honor that was a precursor to it becoming the location for many of the European Union's offices.
This whole maelstrom swirls forth from Brussels' medieval core, where the Grand Place is surely one of the world's most beautiful squares.
One of the symbols of Brussels is relatively small bronze statue of Manneken Pis. Statue created by Flemish sculptor Jerôme Duquesnoy in 1619 replaced an earlier stone statues. The statue is located near the Grand Place (Grand Place, Grote Markt) on the corner of Rue de l' etuve (Stoofstraat) and Rue du Chêne. During important occasions is the statue dressed in different costumes. The statue has more than 700 different clothing in its "closet".
The statue Manneken Pis is a subject of many legends.
One legend says that Brussels was in the 14th century besieged by enemy troops and the city long resisted to them. Attackers have devised a plan to deploy explosives outside the city walls, but a small boy peed on the burning fuse and that way he saved the city. Another legend says that a little boy peed at the door of a witch who lived in the house where the fountain and statue stands today. Angry witch punished him in revenge and turned him into a statue.
After taking the picture of these famous statue, you can come visit our shop and taste our handmade praline chocolate, which is just two steps next to Manneken Pis.
The antithesis to the statue of Manneken Pis statue is the statue called Jeanneken Pis, which is located in the street Impasse de la Fidélité, created only in the 80th the last century.
In 1988, a Belgian sculptor Tom Frantzen created another statue called Zinneken Pis, which emblematizes Brussels a pluralism city.